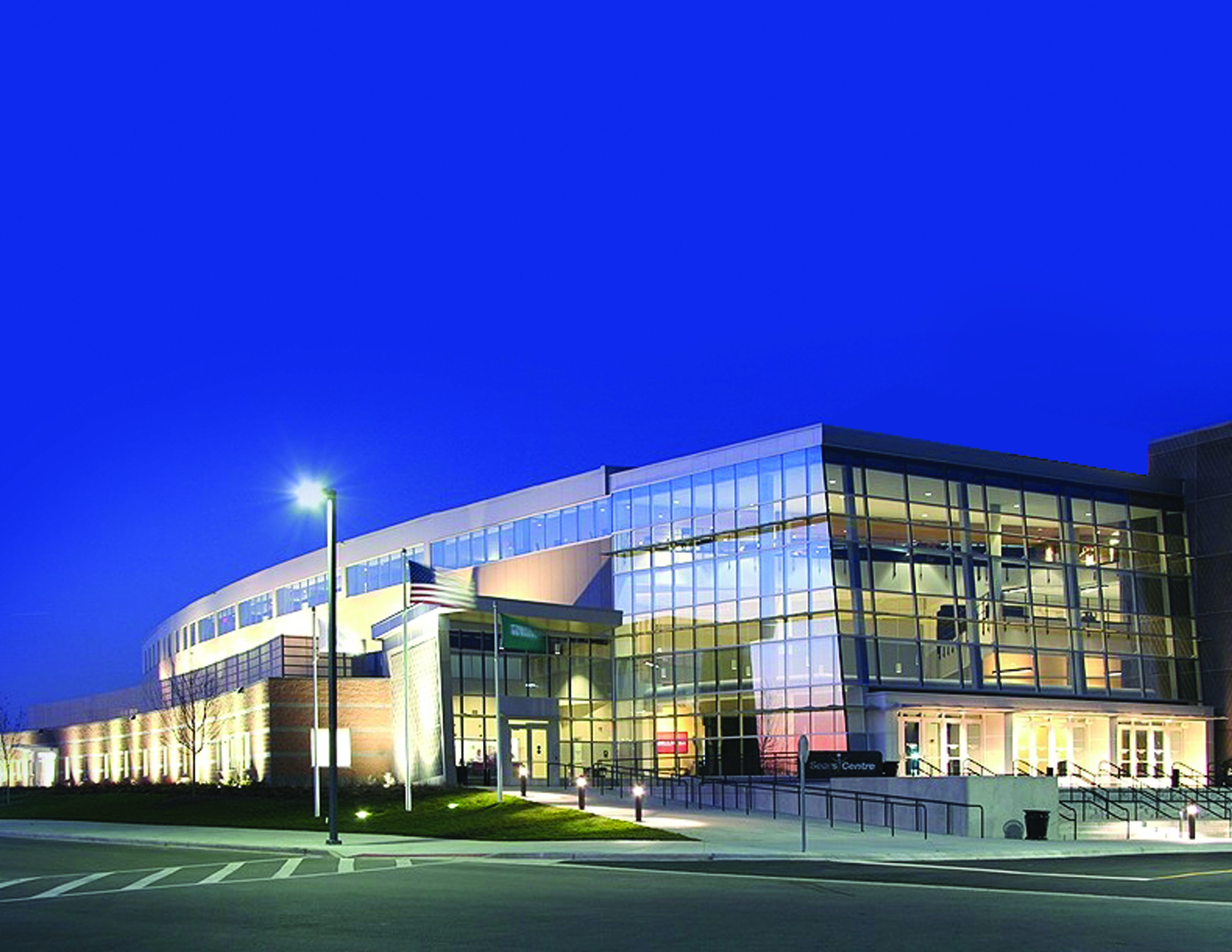 NOW Arena is an 11,800-seat multi-purpose family entertainment, cultural and sports center. Seating capacity for the arena ranges from 3,000-6,000 for theater shows; 9,400 for football, hockey, lacrosse and soccer games; 10,000 for basketball games and 11,800 for concerts.
Amenities
43 luxury suites with two lounges on the private suite concourse.
1,000 club seats with a private club.
Parking for 3,200 vehicles, with an additional 1,500 available.
Location
Situated in Prairie Stone Business Park, immediately north of the Jane Addams Memorial Tollway (I-90) and west of Illinois Route 59.
Operator
Spectra
Opening Date
October 2006